Fitness Over 40 is Alive & Well! 


The New 65
It should be no surprise that I named my Fitness Over 40 website Bodies of Evidence - because, as a lawyer, I know that a case rests upon its evidence.  
I am a 66-year-old body of evidence.

I have the bone density and joints of a healthy woman in her twenties, even though osteoporosis and arthritis are rampant in my family.
My blood chemistry and blood pressure are exceptional. My waking resting heart rate is 45 bpm.
I have been wearing the same size clothes since I was 21-years old, and have never gone on a 'diet.'
I participate in sports that require balance, strength, flexibility, a high level of aerobic capacity, and coordination.
Bodies of Evidence is an effort to explain why that is, based upon various forms of evidence. It is intended to open your eyes and your mind to what is possible, and inspire you to make good lifestyle choices.


What Do You Want Your State of Fitness Over 40 to Look Like?
Unfortunately, the average American lives like an invalid for the last ten to twenty years of their life. They spend most of their time sitting, barely able to walk or balance themselves, can't get up off of the floor if their life depended on it (and many times it does), unable to participate in ordinary activities, dependent upon others, and suffering from many illnesses falsely presumed to be a normal part of aging.
Consider these facts:
Eight of the nine leading categories of death and disability are preventable.
70% of premature death is related to lifestyle choices.
The good news is that it doesn't have to be that way.

Odds Are That You Will Live a Long Life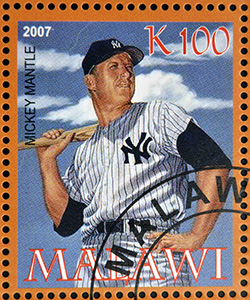 "If I knew I was going to live this long, I would have taken better care of myself." ~Mickey Mantle
People are living longer because of advances in technology and long-term care -- not because their bodies are in excellent condition.

The truth of the matter is that most of us will live long lives; but many people in their later years are so frail, weak, and physically depleted that they are, literally, just one fall away from death. 
Obviously, none of us can outrun time; but, there is substantial science and living examples that comprise a growing body of evidence that aging doesn't have to be a downward slide. The benefits of exercise, diet, and lifestyle choices makes certain things no longer disputable. Exercise and diet directly correlate with mortality rates and overall health.
We are all aging; but, how we age is up to us. Our bodies are evidence of the lifestyle choices we have made -- good or bad.

Fitness Over 40 is a Choice!
Choose your future position today.
When it comes to health and fitness, we have a tremendous degree of control over how we will live the rest of our lives. The Bodies of Evidence website is filled with information as to how you can achieve health and fitness over 40.
There is a reason our page heading depicts an eagle flying into the sunset. An eagle, unlike other birds, doesn't hide to escape the approaching storm -- doesn't give in to it. It flies directly into the storm and summons its abilities to use the wind currents to lift it high above the dark clouds.
It is possible for us to soar into our sunset years above the winds and rain that would otherwise beat us down? The overwhelming bodies of evidence tell us, "Yes!"

Topics That May Interest You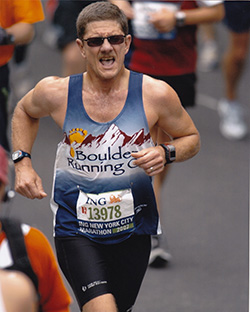 John Meyer, Sports & Olympics Writer, The Denver Post, Colorado Ski and Snowboard Hall of Fame, Colorado Running Hall of Fame
Tricia Downing - First female paraplegic to complete an Ironman Triathlon, Sports Women of Colorado Hall of Fame
Dr. Jerald E. Smith, aka "Fuji" -- Indiana Football Hall of Fame
Some of the advertisers on my website are affiliate partners, which means that if you buy I may receive a small commission from that sale. Thank you.       --Bonnie Gabaldon, BodiesOfEvidence
DO NOT BEGIN ANY EXERCISE PROGRAM WITHOUT CHECKING WITH YOUR DOCTOR FOR ANY UNDERLYING CONDITION THAT MAY PREVENT YOU FROM DOING SO.