The Best Home Fitness Equipment
--  Effective & Affordable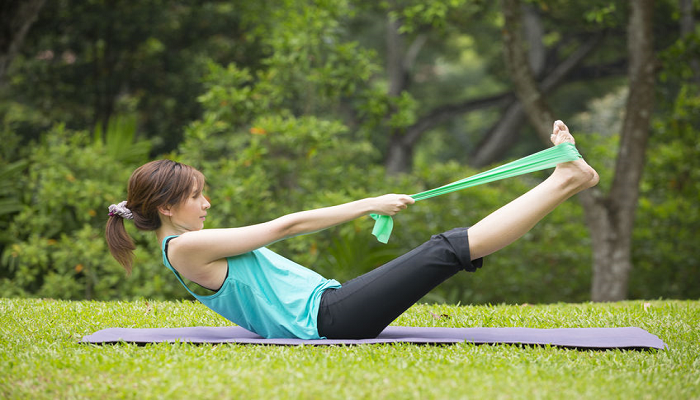 We found the best home fitness equipment that is both affordable and effective for all your fitness goals.  You don't need a millionaire's budget to get in shape and maintain a healthy body weight.
Gyms are catching on to the budget-conscious trend, which is why you can now pay as little as $10 per month for a membership to Planet Fitness and other budget-friendly centers.
The market for affordable fitness equipment is also gaining steam, thanks to higher demand for at-home fitness options. If you want to improve your body without exhausting your budget, the following low-priced equipment options are a good investment.

Fitness Ball
Who doesn't want to spend their time rolling around on a ball? It may take you back to your childhood, but it can also strengthen your abdominal muscles while toning your legs and arms.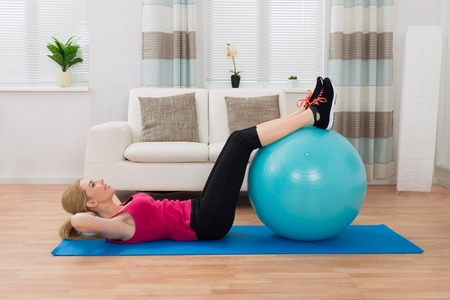 You can do crunches, planks and other floor-based movements on the ball, easing tension on your neck and other tender joints and ligaments. You can also see greater results from simple movements like wall sits and leg lifts when you get creative with a fitness ball.

You can pick up a quality exercise ball for less than $20, but the larger sizes may cost a bit more. Some brands are also more expensive than others, and the higher-priced balls are often made from more durable materials that are less likely to deflate or pop. If your ball doesn't come with a pump, add that extra cost into the overall investment before making your final decision.

Simply Fit Board

This is one of the best home fitness equipment buys because it can turn inexpensively TV time into fitness time. Simply stand with your feet evenly spaced and rock back and forth. The board is designed to rock and roll, forcing you to contract your muscles to maintain your balance. 
It's a fun way to burn calories and keep your muscles guessing, and you can buy the Simply Fit Board workout DVDs if you want an even more aggressive workout.

This board will cost you less than $50 with shipping and handling included, but the DVDs will cost you another $10.


Resistance Bands
Dumbbells are one of the most affordable pieces of fitness equipment if you only need one or two sets, but they can get pricey as you become more fit and need to invest in heavier weights. The solution is to buy a set of simple resistance bands, opting for a set with at least three weight options.

The cost? Less than $30. The price can go a bit higher if you buy bands with handles, but you can do a lot of strength training without that addition.

Pull Up Bar
How do you perform pull ups and chin ups at home? You invest in an over-door bar that attaches to a strong door frame. You need to measure your door frame and then look at the measurements for the bar, and set up is a breeze as long as you buy the right size.

These bars can cost as little as $30 or as much as $100, and some may cost even more if they come with accessories. Pay attention to the maximum weight limit when selecting a product.
Affordability is no longer an excuse if you are looking to buy fitness equipment. Don't neglect your body's need for the right kinds of movement.
If you pick up even one of these affordable fitness tools, you'll have what you need to burn calories and sculpt an attractive physique. 

Foam Roller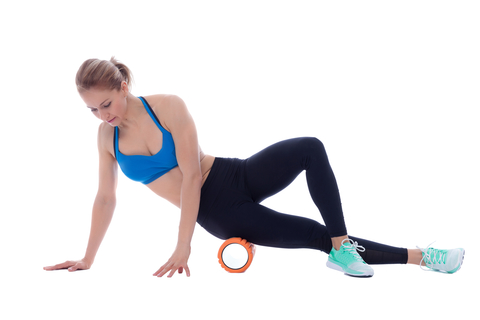 Foam rollers can be your best friend when it comes to addressing muscle pain and increase flexibility.  It's also a great investment -- used by physical therapist, athletes, and dancers just to name a few.
Here are a few tips on how to use your roller.
Don't roll too quickly. Go slow, and stop or roll over sore spots using short back and forth motions for about 60 seconds. Yes -- ouch; but worth it.
Increase spine mobility by rolling along your back while avoiding your neck and lower back. Cracking sounds are normal.
Reduce IT band stiffness. The IT band runs along the outside of your leg between your hip and knee. This area can be quite tender. (See photo)

More Topics That May Interest You
Some of the advertisers on my website are affiliate partners, which means that if you buy I may receive a small commission from that sale. Your purchases help to support this free-information website.  ~Bonnie Gabaldon, Bodies Of Evidence
DO NOT BEGIN ANY EXERCISE PROGRAM WITHOUT CHECKING WITH YOUR DOCTOR FOR ANY UNDERLYING CONDITIONS THAT MAY PREVENT YOU FROM DOING SO.
The content of this website is not intended to be taken as a replacement for professional medical advice, care, diagnosis or treatment by a doctor, dietitian, nutritionist or fitness instructor.