Fitness Over 40 is Alive & Well!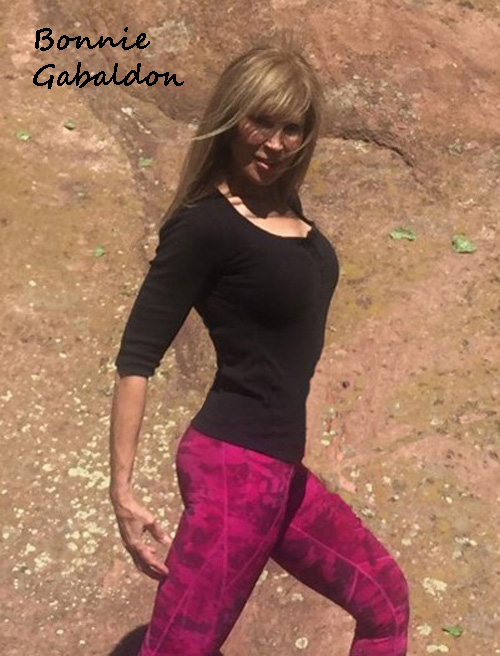 The New 65
Winning arguments rest upon evidence that supports the claims being made.
The above photo was taken when I launched this website. I was 65 years old at that time. I intend to add another photo -- The New 70.
I am a body of evidence. This website is an effort to explain why that is, based upon the ever-increasing forms of evidence that certain lifestyle choices and attitudes are directly correlated to quality of life. 
Bodies of Evidence is filled with information proving that when it comes to health and fitness we have a tremendous degree of control over how we will live the rest of our lives. For example, we now know that it's never too early or too late to reap the benefits of exercise.

Your body is evidence of your lifestyle choices -- good or bad. My hope is that these pages will expose the reality of what is possible, and inspire you and the people you love to make good lifestyle choices.
There's no need to feel older than you are. You have the ability to live according to how you feel, and not according to a number.

What Do You Want Your State of Fitness Over 40 to Look Like?

The bad news is that the average American lives like an invalid for the last ten to twenty years of their life. They spend most of their time sitting, increasingly unable to walk or balance themselves, not capable of getting up off of the floor if their life depended on it (and many times it does), unable to participate in ordinary activities, dependent upon others, and suffering from many illnesses falsely presumed to be a normal part of aging.
Consider these facts:
Eight of the nine leading categories of death and disability are preventable.
The good news is that it doesn't have to be that way.


Odds Are That You Will Live a Long Life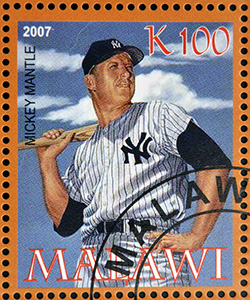 "If I knew I was going to live this long, I would have taken better care of myself." ~Mickey Mantle
The current reality of aging is that most of us will live long lives; but many people in their later years are so frail, weak, and physically depleted that they are, literally, just one fall away from death. 
People are living longer because of advances in technology and long-term care -- not because their bodies are in excellent condition.
Obviously, none of us can avoid aging; but, there is substantial science and living examples that comprise the growing bodies of evidence that aging doesn't have to be a downward slide.
The benefits of exercise, diet, and lifestyle choices make certain things no longer disputable. Exercise and diet directly correlate with mortality rates and overall health.
We are all aging; but, how we age is up to us. Our bodies are evidence of the lifestyle choices we have made -- good or bad. 

Fitness Over 40 is a Choice!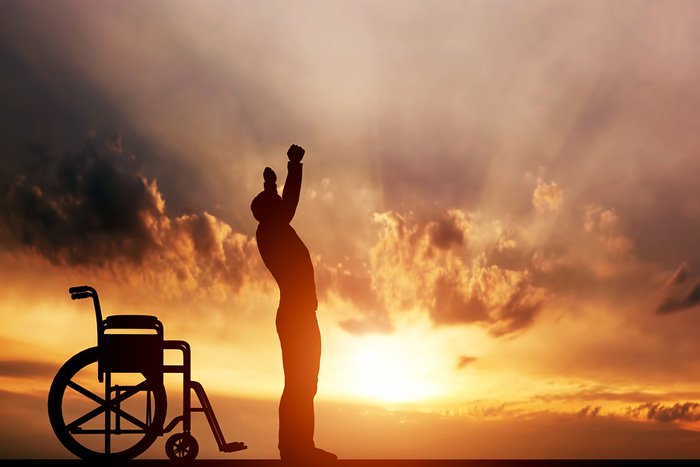 Choose your future position today.
There's a reason my page heading depicts an eagle flying into the sunset. An eagle, unlike other birds, is aware of yet doesn't hide to escape an approaching storm -- doesn't give in to it. It flies directly into the storm, commits to its goal by locking its wings, and uses the wind currents to lift it high above the dark clouds.

Is it possible for us to soar into our sunset years above the winds and rain that would otherwise beat us down? The overwhelming bodies of evidence tell us, "Yes!"

Topics That May Interest You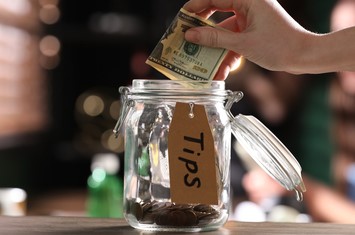 Please use this TIP LINK to show your appreciation for this free-information website. Thank you!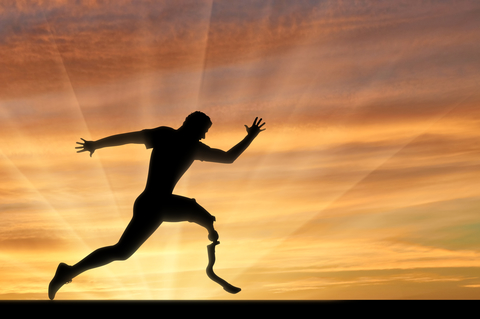 Adaptive Athletes -- The Definition of Unstoppable

Some of the advertisers on my website are affiliate partners, which means that I may receive a small commission from any sale, at no extra cost to you.  For example, as an Amazon Associate I earn a small commission from qualifying purchases.
Your purchases help to support this free-information website.  Thank you.     
The content of this website is for informational purposes only and not intended to be taken as a replacement for professional medical advice, care, diagnosis or treatment by a doctor, dietitian, physical therapist, nutritionist or fitness instructor.
DO NOT BEGIN ANY EXERCISE PROGRAM WITHOUT CHECKING WITH YOUR DOCTOR FOR UNDERLYING CONDITIONS THAT MAY PREVENT YOU FROM DOING SO.

About Me      Site Dedication      Contact