The Benefits of Weighted Blankets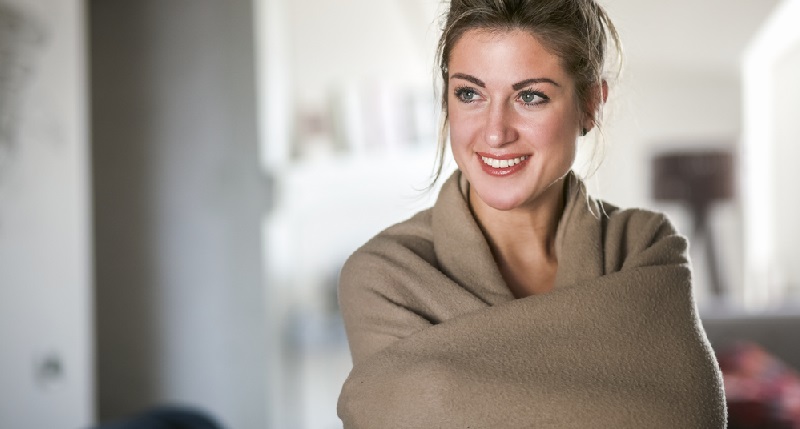 Understanding the benefits of weighted blankets is the first step to determining if you need to make the investment. The concept of adding weight to a blanket originated in the mental health industry as professionals realized that distributing weight across the body had a calming or soothing effect on many patients in a state of emotional distress.

Parents and professionals working with autistic children caught onto this trend, and many caretakers started adding seeds, beans, rocks and other items to homemade blankets. Many of these materials are problematic and limited the lifespan of each blanket, which is why professionally made blankets are now designed with glass beads and other objects that are safer and longer lasting.

Today, the benefits of these blankets extend beyond the mental health and autistic communities. Let's explore some of the biggest advantages so that you can determine whether you need one or not.

Anxiety Reduction

One small study that included 32 adults resting under 30-pound blankets while lying down found that more than 60 percent of participants felt less anxiety while under the blanket. More than 70 percent of participants experienced a calming effect, which agrees with many anecdotal accounts from people around the world who also use weighted blankets to calm anxiety.

These blankets offer a form of touch-pressure therapy that you can apply for yourself at home or even while traveling away from home. One scientific study found that college students suffering from anxiety perceived a greater sense of relaxation while under a weighted device even if there were no internal signs of deeper relaxation.
It is also believed that these blankets increase serotonin levels, which is also a well-known benefit of massage and other forms of touch therapy. Serotonin is the "feel good" hormone that soothes the body, lowers blood pressure and reduces anxiety.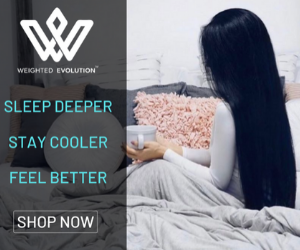 Sleep Support

Heavy blankets are commonly used by people with chronic or occasional insomnia because of the relaxing impact of touch therapy. Even if you don't suffer from anxiety, you may use this type of blanket to help you fall asleep and stay asleep all night. This applies at home if you suffer from insomnia, or you might take the blanket while traveling to help you sleep while in hotel rooms or other away-from-home environments.

Research has shown that many people are able to sleep deeper and for longer periods of time when a weighted blanket is used. One study measured for sleep quality through internal measures and found that participants were less active while using the blanket. The participants reported in sleep diaries that they were able to fall asleep faster and stayed asleep for longer periods of time while using the blanket. They also believed that their quality of sleep improved with the blanket.

Improving Focus

There are many studies surfacing that prove the application of gentle pressure can help kids with ADHD sit still and focus for longer periods of time. One study found that weighted vests allowed children to sit still longer while improving their productivity on educational tasks. Weighted blankets can have the same impact although they are worn in a different manner.

This can benefit adults as well as children of all ages, and you can use a blanket instead of or in addition to a weighted vest. Sitting with the blanket on your lap or wrapping it around your shoulders may help you relax and focus while doing homework, reading a book or working from home.

Buying Weighted Blankets

If the benefits of weighted blankets suggest that you or someone you love could benefit from having one on hand, it's time to start shopping. There are a lot of colors and patterns available, but there are some features that are even more important:

Size – Some weighted blankets are designed for kids while others are adult sized. Some are more like lap blankets while others are full length.
Weight – Research has shown that more pressure isn't necessarily better. Blankets range from five to 30 pounds. In most cases, a weight close to 10 percent of the user's body weight is sufficient. This means that you may need multiple sizes and weights for a growing child. Some adults feel best with 25-30 pounds while others prefer a bit less weight.
Fill Material – Some blankets use seeds, beans and other food products, which can present a problem when used by someone with a food allergy. Some of the most popular blankets are made with glass beads and other non-food materials.  
If you find weighted blankets soothing, consider keeping them around the house for maximum enjoyment. When used for mental health or medical benefits, it's common for users to keep one on the bed, one in a vehicle and one on the couch or wherever the person enjoys cuddling up to watch TV or read.


More Topics That May Interest You
Muse is a brain-sensing technology that synthesizes traditional psychotherapy with mindfulness theory and yoga. It is used around the world by neuroscientists, researchers, health professionals, and projects in hospitals and universities including NASA, The Mayo Clinic, UCL, MIT and many more.
Muse -- to improve sleep and manage stress.
Some of the advertisers on my website are affiliate partners, which means that I may receive a small commission from any sale, at no extra cost to you.  For example, as an Amazon Associate I earn a small commission from qualifying purchases.
Your purchases help to support this free-information website.  Thank you.     
The content of this website is for informational purposes only and not intended to be taken as a replacement for professional medical advice, care, diagnosis or treatment by a doctor, dietitian, physical therapist, nutritionist or fitness instructor.
DO NOT BEGIN ANY EXERCISE PROGRAM WITHOUT CHECKING WITH YOUR DOCTOR FOR UNDERLYING CONDITIONS THAT MAY PREVENT YOU FROM DOING SO.

About Me      Site Dedication      Contact