Herbal Tea Benefits for Your Health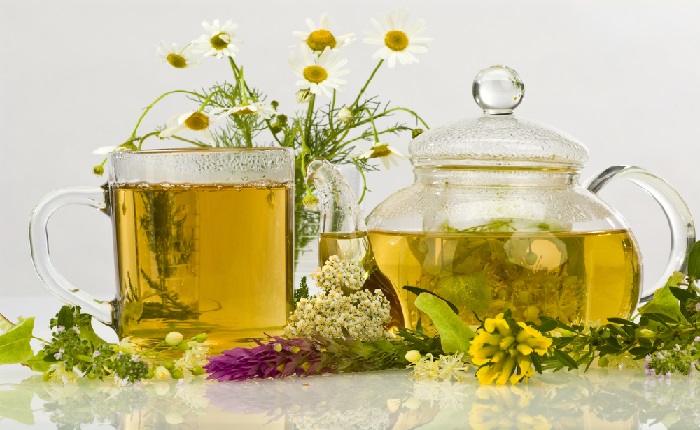 Increasingly so, people are starting to discover the numerous herbal tea benefits available for their health and well-being. Certain teas are among the most nourishing and healing drinks you can consume.

Many of the healthiest foods and beverages come straight from the earth with little or no processing necessary. We are now able to buy herbal teas that have been sourced from around the world and conveniently packaged into tea bags, or Keurig pods. 
It's easy to assume that teas made from exotic plants and flowers that only grow in remote areas of the world are the most beneficial. However, there's a good chance that some of the best herbal teas are made from natural resources that grow in your country -- perhaps even in your state.
You might consider picking up a few herbal teas based on flavors that you find appealing. Then, again, you may want to select a few based on their natural herbal tea benefits.

Chamomile Tea for Relaxation & Tummy Distress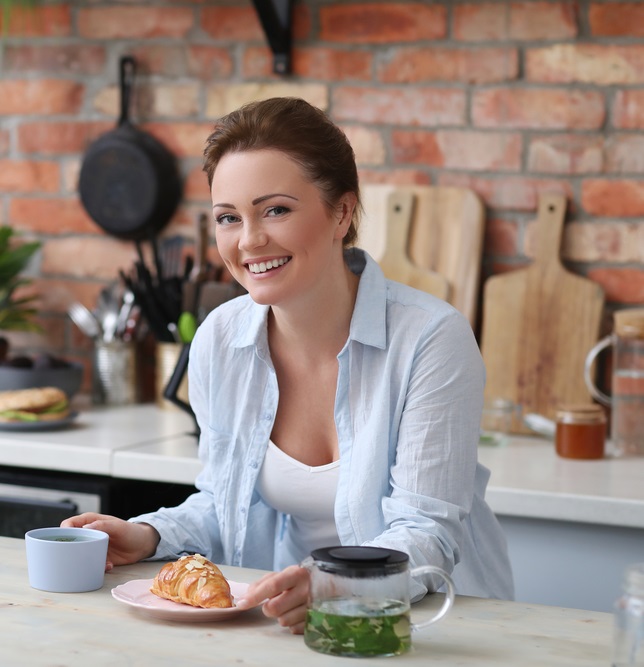 Tea made from the chamomile herb is one of the most readily available herbal beverages in the United States. Some people keep it on hand to help ease their minds and relax their bodies on sleepless nights, while others use it as a natural remedy for an upset stomach.
Research has shown that German chamomile may help fight inflammation and soothe many skin conditions like eczema and diaper rash while Roman chamomile seems to have fewer applications.


Ginger Tea for Sore Muscles, Nausea & Immunity
If you want to buy one herbal tea that comes with a lot of health benefits, consider ginger tea. It is believed to give the immune system a boost; and if you drink it on your way to the airport or while on a long road trip, it may help ease motion sickness. Many pregnant women use it as a natural remedy for morning sickness.
It may also help relieve muscle pain after an intense workout and is believed to ease the pain of arthritis.

Peppermint Herbal Tea Benefits for Digestive Health
As long as you don't suffer from GERD, peppermint tea can help improve the flow of bile through your system so that waste is processed and eliminated faster, with less distress. It may help ease diarrhea as well as headaches and menstrual cramps. Peppermint tea is known to help lift your mood if you're depressed, and some people with irritable bowl syndrome drink it regularly to ease painful digestion episodes.

Thyme Herbal Tea Benefits for Chronic Infections & Illnesses
If you or someone you love suffers from chronic illness, there's a good chance that the vitamins and minerals packed into thyme tea can help. It's also rich in antioxidants and is believed to provide relief for a long list of ailments from muscle cramps and strains to insomnia and dementia. There are many herbal tea benefits to gain just from drinking this tea alone!


How to Find Quality Herbal Tea
If you find that the selection of herbal tea is limited in your local area, try ordering online. You will find a wider assortment of flavors and may notice a substantial difference in quality. You may even discover a few herbal tea options that you haven't yet heard about.
Teas are relatively inexpensive compared to other drinks, and you may find that natural herbs bring pleasure and healing that elevate your quality of life.

TIP:  Release more antioxidants by steeping tea for at least 2 minutes.

More Topics That May Interest You
Some of the advertisers on my website are affiliate partners, which means that I may receive a small commission from any sale, at no extra cost to you.  For example, as an Amazon Associate I earn a small commission from qualifying purchases.
Your purchases help to support this free-information website.  Thank you.     
The content of this website is for informational purposes only and not intended to be taken as a replacement for professional medical advice, care, diagnosis or treatment by a doctor, dietitian, physical therapist, nutritionist or fitness instructor.
DO NOT BEGIN ANY EXERCISE PROGRAM WITHOUT CHECKING WITH YOUR DOCTOR FOR UNDERLYING CONDITIONS THAT MAY PREVENT YOU FROM DOING SO.

About Me      Site Dedication      Contact